BCA applauds passage of Taxpayer Stimulus Freedom and Business Tax Competitiveness acts
The Enterprise Council of Alabama applauded members of the Alabama Legislature for the passage of both the Alabama Taxpayer Stimulus Freedom and Enterprise Tax Competitiveness Acts. This key half of legislation, Condo Bill 170, received bipartisan make stronger from both chambers and now heads to the governor's desk for her signature.
"BCA applauds the legislature for snappy addressing this severe reveal early in the legislative session," acknowledged Katie Boyd Britt, president and CEO of the Enterprise Council of Alabama. "Companies and folks all thru the snarl received this pandemic support funding as a lifeline all thru these tough times. Having this support exempt from snarl taxes is imperative in allowing these funds to be oldschool for his or her supposed reason."
This bill changed into subsidized by snarl Get. Danny Garrett, R-Trussville, and carried in the Senate by Sen. Dan Roberts, R-Mountain Brook. This bill would have the payments and benefits from the coronavirus support bills passed by Congress exempt from snarl profits taxes. This contains mumble payments to folks and any support received by corporations equivalent to PPP loans, Emergency EIDL grants, Revive Alabama grants and Revive Plus grants.
"The bill excludes all COVID support payments received by folks, corporations and non-revenue organizations from being subject to Alabama taxes," Garrett acknowledged. "The bill additionally makes loads of quite a lot of critical adjustments that could carve taxes on corporations operating in the snarl and have the snarl of Alabama extra beautiful for attainable corporations."
This legislation additionally has a 2nd element, the Alabama Enterprise Tax Competitiveness Act, which makes loads of adjustments to the snarl's enterprise tax construction. These new tax provisions would implement revenue-neutral measures to revenue corporations who elect to invest both property and personnel in the snarl. This additionally contains decoupling from provisions of the Tax Lower and Jobs Act that would hinder Alabama's competitiveness in economic trend.
The Condo passed the bill by a vote of 94-0 on Thursday, Feb. 4. The bill changed into later passed by the Senate on Wednesday, Feb. 10 by a vote of 27-0 sooner than being sent to the governor's desk.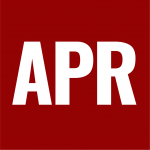 The Alabama Political Reporter is an on a typical foundation political info set up dedicated to Alabama politics. We offer comely, knowledgeable coverage of coverage, elections and authorities.